LANAP
LASER THERAPY NOW AVAILABLE ON THE SEACOAST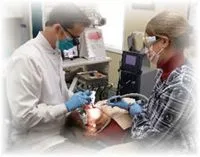 Dr. Nomith Ramdev announces an exciting advancement in treatment for periodontal disease that is faster, more comfortable and minimally invasive for patients! Periodontal (gum) disease, which is caused by infection started by plaque bacteria, damages the teeth, gums and jawbone of more than 80% of Americans by age 45. If left untreated periodontal disease can lead to tooth loss. In recent research periodontal disease has been linked to general medical issues including heart disease, stroke and other systemic issues, even stillbirths in pregnant women. Gum disease is treatable, but sadly only 3% of patients accept treatment because it involves painful surgery and long recovery periods.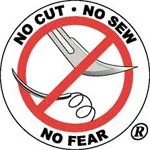 But a proven option of treatment is now being provided by Dr. Nomith Ramdev, a board certified Periodontist, and diplomat of the American Board of Periodontology is now offering the most exciting advance in diagnosing and treatment of periodontal gum disease. Dr. Ramdev's practice is now a fully operational Nd-YAG laser center. Dr. Ramdev has been trained and implementing the LANAP protocol in his office for over 8 years now with tremendous results. Patients have benefitted from significant infection reduction, healthy tissue attachment and pocket reduction.
The LANAP treatment involves no cutting or sewing. The procedure clears away disease with gentle laser treatment that is a targeted approach to the diseased tissue with proven results that preserve more healthy tissue and regenerate bone for long-term improvement as well as less pain, less bleeding, less swelling, faster recovery time and lasting results for the patient.
Is LANAP right for you?
Well if your dentist has told you that you suffer from periodontal disease and need gum treatment, you can take advantage of the many benefits offered by LANAP.
LANAP stands for "Laser Assisted New Attachment Procedure" and it utilizes safe and proven laser technology to gently remove harmful bacteria and diseased tissue from the gums.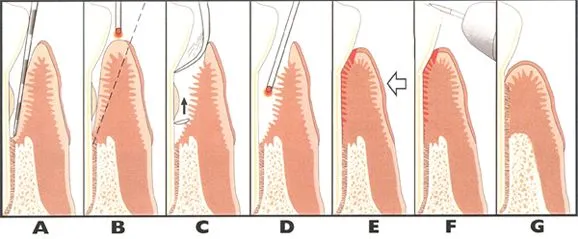 A) Perio probe indicates excessive pocket depth.
B) Laser light removes bacteria and diseased tissue.

C) Ultrasonic scaler and special hand instruments are used to remove root surface tartar.

D) The laser finishes cleaning the pocket and aids in sealing the pocket closed so new germs cannot enter.

E) Bite is adjusted.

F) New attachment and bone growth to clean root surface occurs. Healing occurs.

G) Bone regeneration.
Check with your dentist and see if you are a candidate.